TSE Business Networking Day
We are happy to announce that Positive Competition will be participating in the 2023 TSE Business Networking Day on Friday November 24th.
Come and have a chat with Maelle and Cyril at the Positive Competition stand on Friday the 24th as from 9:30. We look forward to meeting you and discussing collaboration opportunities at our company.
At Positive Competition we are always interested in meeting young talents who are passionate about competition economics and eager to contribute to the field.
See you in Toulouse!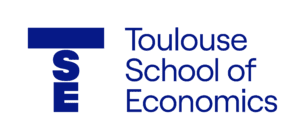 Belgium
Rue Guimard, 9
1040 Brussels
Poland
Astoria Premium Offices
Ul. Przeskok 2
00-032 Warsaw
© Positive Competition - 2023
Belgium
Rue Guimard, 9
1040 Brussels
Poland
Astoria Premium Offices
Ul. Przeskok 2
00-032 Warsaw
© Positive Competition - 2023